With many of us having to work from home, you may be looking for ways to access your work inbox without going into the office.
Below is a simple, free way to check your work mail while away from the office by using Atlas.
Step 1:
If you don't already have an account with Roundcubeplus you can signup here, it's free, no card required either.
REGISTER for free account otherwise LOGIN & skip to step 2.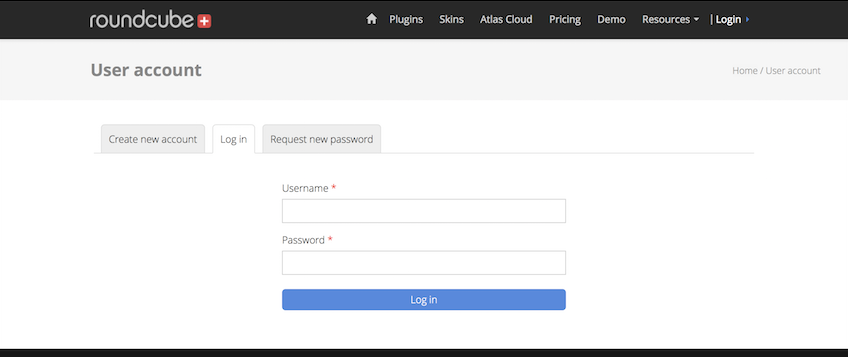 Step 2:
After signing up you will be taken to the customer area, there you will find the Atlas Control Panel link. Click that link to begin the setup.
NOTE: You will only need to complete steps 1-6 once.

Step 3:
Click the Let's Get Started intro button then go to the Domains setup section.

Step 4:
Here you will create a subdomain. You can use any word, name or company name. This will become the link to your webmail, so something easy to remember is recommended.
NOTE: This can be edited and changed at any time.

Step 5:
Now we setup your IMAP and SMTP so you can receive and send mail. This is usually formatted as "mail" followed by your domain name like this: mail.yourdomain.com for both IMAP and SMTP.
However you may need to ask your IT admin what your IMAP and SMTP settings are if this doesn't work later.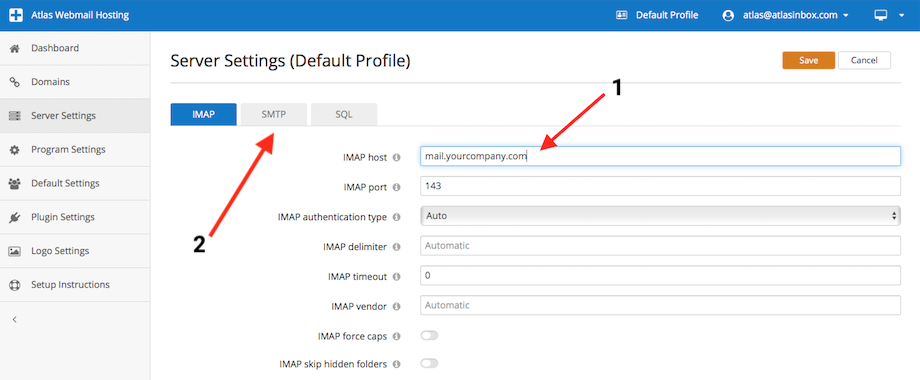 Step 6:
Now back in the Atlas Dashboard where you should see your cool new webmail domain. Click that domain to access your webmail.
From here on out you no longer need to go through any of the steps above. Just bookmark that subdomain and access your email from there.

Step 7:
Now that you have webmail setup you can login with your normal email account and password (hopefully you still remember it) and all your work mail should be there as if you were accessing it in the office.
The webmail link you just created will work on desktops, mobiles and tablets.